March 29, 2015 — 11:30 am to 5 pm
Andrew Carnegie Library in Carnegie
Panel discussions, 40 authors, Book Signings, Food Truck, Gift Vendors, Seminars–Admission $10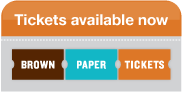 Buy tickets now. Space is limited. We will sell out.
Women Read/Women Write returns in 2015 with 40 local and national authors to celebrate the books women love to read. We'll be in an all-new space with an expanded format. Join us on Sunday, March 29, from 11:30 am to 5:00 pm in the gorgeous, historical Andrew Carnegie Free Library and Music Hall in Carnegie.   Join us in the Carnegie's Music Hall (a one-third replica of Carnegie Hall in New York) for author signings, a food truck, vendors including Sabika, and four 45-minute panel discussions with about books and writing.
PANEL DISCUSSIONS
"The Female Gaze:  The Impact of Outlander on Romance Novels and TV" — noon to 12:45
Moderator: Gwyn Cready
Panelists: Madeline Hunter, Nicole Peeler, Victoria Roberts
With its debut in 1991, Outlander revolutionized romances with its genre-busting tropes, and today, the TV series based on the book joins a small but growing number of shows featuring strong, sexually confident (and sexually unapologetic) women protagonists. What impact does this have on us as storytellers and as readers?
"Outside Looking In: Harnessing and Cherishing the Non-Mainstream Viewpoint in Literature" — 1:15 to 2:00
Moderator: Teri Coyne
Panelists: Madhu B. Wangu, Linda Jean Hall, Lila Shaara, Kristin Bair O'Keeffe
Jennifer Weiner rails against the attention paid to male writers. The counterpart to "Women's Fiction" is "Fiction." Non-white writers are pushed into narrow sub-genres. What challenges do writers with non-mainstream points-of-view face? What value does the non-mainstream point-of-view bring to storytelling and why should we cherish it?
"A Nodding Acquaintance with Fact:  How Historical Should Historical Fiction Be?" — 2:30 to 3:15
Moderator: Meredith Mileti
Panelists: Mitchell J. Kaplan, Kathleen George, Kathy Miller Haines
In 1950 historical novelist, Howard Fast wrote, "This is the era of many historical novels, few of them very good, and very few indeed which have more than a nodding acquaintance with fact." Is history clay to be molded into a good story or a more rigid structure on which a good story should hang? Is every fact critical? How much of good historical fiction is good history telling and how much is good storytelling? Does Fast's observation ring true in today's historical fiction market?
"Go On, Girl:  Today's Unreliable, Sometimes Unpalatable, But Never Uninteresting Heroine" — 4:00–4:45
Moderator: Rebecca Drake
Panelists: Kathryn Craft, Heather Terrell, Annette Dashofy, Nancy Martin
Is it sexist to expect women in fiction to be likable, as Claire Messud argued in an interview with Publishers Weekly? Is likability, as Roxane Gay suggested in her Buzzfeed essay no more than "a code of conduct dictating the proper way to be?" With novels like Gone Girl, The Girl with the Dragon Tattoo, and Girls on a Train, is unlikability the new black?
Entry into the panel discussions, the author room and the vendor room is included in the $10 admission fee.
SEMINARS
For the first time, we'll also be offering for an additional charge several small seminars during the day for writers who want to polish their skills working with best-selling published authors.
SEMINAR 1: "Daring to Draft" Seminar with Author Teri Coyne (11:45-1:00 pm) — Cost $35 — Drafting is the wild, untamed exploration of your story. A first draft is the lump of clay from which you will shape and mold your beautiful masterpiece. It's about discovery, finding the voice and playing with your characters and the world they inhabit. Drafting is NOT about perfect sentences, flawless structure and evocative descriptions. Sure that can happen in the process but it is not the goal of drafting. In this workshop writer Teri Coyne will dare you to draft your story with savage abandon, she will encourage you to write badly, to defy logic and to follow the breadcrumbs of your imagination wherever they lead as long as you hold your story close at hand. This practical session will provide you with a series of short exercises you can do at any time to jump start the dare devil in you. We will also talk process, the necessity of establishing a writing habit and the importance of seeking constructive support and feedback along the way. Get ready to unleash your boldest writing yet.
Teri Coyne is an author, teacher and creativity coach. Her first novel, The Last Bridge, was published by Random House, and she is currently working on finishing her second. She teaches and coaches students on creative writing and uses a brain-based model of coaching designed to help artists understand how to create a fulfilling and sustainable creative practice. Visit Teri's author site at tericoyne.com. and her coaching site at coynecoaching.com.
SEMINAR 2: "Characters Wanted: Using Setting to Make Your Characters to Leap to Life" Seminar with Author Kathleen Shoop (1:15-2:30) — Cost $35 — Attend this interactive seminar and explore ways to better infuse literary worlds with layered details that make readers remember characters well after the story ends. Love 'em or hate 'em, we want our characters to leave a mark. What does setting have to do with this? Everything! Historical info dumps in period pieces or "brand name-dropping" (Prada, Prada, Prada) in contemporary fiction only do so much to invite readers into fictional worlds in ways that are truly memorable. Bring a short excerpt of your favorite character in action and we will play with the ways the author made it work so well—then we'll try it ourselves! For those signing up the day of the event there will be plenty of material supplied for you.
Bestselling author, Kathleen Shoop, holds a PhD in reading education and has more than 20 years of experience in the classroom. She writes historical fiction, women's fiction and romance. Shoop's novels have garnered various awards in the Independent Publisher Book Awards, Eric Hoffer Book Awards, Indie Excellence Awards, Next Generation Indie Book Awards and the San Francisco Book Festival. Kathleen has been featured in USA Today and the Writer's Guide to 2013. Her work has appeared in The Tribune-Review, four Chicken Soup for the Soul books and Pittsburgh Parent magazine. She lives in Oakmont, Pennsylvania with her husband and two children. For more information, go to kshoop.com or visit her on Facebook or at @kathieshoop.
SEMINAR 3: "Writerhead: Getting into Your Creative Groove" Seminar with Kristin Bair O'Keeffe (2:30-3:45) — Cost $35 — As defined by Kristin Bair O'Keeffe, writerhead is the "state of dreamy concentration during which a writer is most creative, productive, and artistic." You know, the state of mind writers are in when they're caught up in those beautiful (sometimes excruciating) sh, sh, sh, sssssshhhhh, I've-got-to-get-this-down-on-the-page moments. Also known as "the zone" or "the groove." In this workshop, Kristin plumbs the mysteries of writerhead, engages writers in a deep (and often hilarious) exploration of their own writerheads, and coaches writers on how to school the non-writers (philistines!) in their lives about this delicious state of writerly nirvana.
Kristin Bair O'Keeffe is the author of the novel, The Art of Floating. Visit Kristin's web site at kristinbairokeeffe.com. and follow her on Twitter for writerly tips (@kbairokeeffe).
GENERAL ADMISSION TICKETS ($10) ARE REQUIRED FOR EVERYONE. SEMINAR TICKETS ($35) ARE OPTIONAL AND ARE IN ADDITION TO GENERAL ADMISSION. ALL TICKETS ARE AVAILABLE THROUGH BROWN PAPER TICKETS HERE: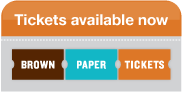 The authors scheduled to appear include:
Chloe Barlow
Karen Bush
Shelly Costa
Teri Coyne
Kathryn Craft
Gwyn Cready
Annette Dashofy
Rebecca Drake
Kelly Eckert
Amanda Flower
Kathleen George
Anna Marie Petrarca Gire
Kathryn Miller Haines
Linda Hall
Maggie Horgan
Ann Howley
Madeline Hunter
Sheridan Jeane
Lori Jones
Mitchell J. Kaplan
Julie Anne Lindsey
Kylie Logan
Louise Machinist
Nancy Martin
Jean McQuillin
Meredith Mileti
Kristin Bair O'Keefe
Nicole Peeler
Victoria Roberts
Lila Shaara
Kathleen Shoop
Heather Terrell
Jane Turzillo
Madhu B. Wangu
Susan Williamson
We're very proud to be partnering with Mystery Lovers Bookshop for this event.
Email info@womenreadwomenwrite.com for more information.
More to be added soon!