March 29, 2015 — 11:30 am to 5 pm
Andrew Carnegie Library in Carnegie
Panel discussions, 40 authors, Book Signings, Food Truck, Gift Vendors, Seminars
Admission $10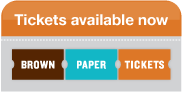 Buy tickets now. Space is limited. We will sell out.
Women Read/Women Write returns in 2015 with 40 local and national authors to celebrate the books women love to read. We'll be in an all-new space with an expanded format. Join us on Sunday, March 29, from 11:30 am to 5:00 pm in the gorgeous, historical Andrew Carnegie Library in Carnegie.   Join us in the Carnegie's Music Hall (a one-third replica of Carnegie Hall in New York) for four 45-minute panel discussions with about books and writing including "Outlander:  Sex and the Revolution of a Woman's Gaze." In addition, we'll have lots of books for sale and author signings. For the first time, we'll be offering for an additional charge several small seminars during the day for writers who want to polish their skills. (The seminars haven't been finalized yet. Make sure you've signed up for the mailing list to be notified when you can sign up.)
Finally, we'll have a food truck or two and a few specially selected vendor partners including Sabika for you to enjoy during the panel breaks.
Some of the authors scheduled to appear:
Chloe Barlow
Karen Bush
Shelly Costa
Teri Coyne
Kathryn Craft
Gwyn Cready
Annette Dashofy
Rebecca Drake
Kelly Eckert
Mary Ellis
Amanda Flower
Kathleen George
Anna Marie Petrarca Gire
Kathryn Miller Haines
Linda Hall
Maggie Horgan
Ann Howley
Madeline Hunter
Sheridan Jeane
Lori Jones
Mitchell J. Kaplan
Lilli Leonardi
Julie Anne Lindsey
Kylie Logan
Louise Machinist
Nancy Martin
Jean McQuillin
Meredith Mileti
Kristen Bair O'Keefe
Nicole Peeler
Victoria Roberts
Lila Shaara
Kathleen Shoop
Heather Terrell
Jane Turzillo
Susan Williamson
Email info@womenreadwomenwrite.com for more information.
More to be added soon!